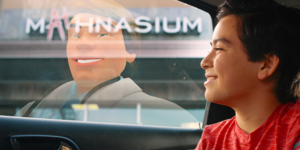 Dear Franchisees,
Please see below for the latest from our Marketing Department:
New Year-Round Campaign "Transformations"
We are pleased to announce that the new Year-Round Campaign "Transformations" is now available on Download Depot! Some of the most frequently used assets are being released today including:
Summer/Year-Round Posters
Summer/Year-Round (Including Enrichment) Print Ads (Full, ½, ¼ Page)
Summer/Year-Round Email Templates
Summer/Year-Round Direct Mail (5.5×8.5)
Summer Teacher & Consumer Flyers
Year-Round Microsite Banner
Year-Round Center Exterior Banners
Year- Round Referral Cards/Flyers
High-resolution assets (posters and banners) are provided as Design files that can be edited by your local graphic designer/printer (or Robin Lutes). Lower-resolution assets are provided as editable PDFs, and you can see the editable fields as those with a blue background when you open the PDF. Many assets are available with a version for each of the three different kids, and you can view the versions by scrolling through the file after download.
In the next two weeks, we'll deliver an additional set of assets, including social media ads (image and video) and cover photos, additional flyers/print ads, additional direct mail sizes, and summer exterior banners. The rest of the assets to complete the campaigns will come shortly thereafter.
This new campaign will also be used in national advertising with TV, radio, and digital media ramping up this month. For more about this campaign including how it was developed, please CLICK HERE.
New Summer Campaign & Microsystem Update
As previously noted, we are continuing the momentum of the Year-Round "Transformations" campaign with versions promoting summer at Mathnasium. Most of those assets are on Download Depot with more to come over the next two weeks.
National TV, radio, and digital advertising will also support summer messaging.
Furthermore, the "Establish Programming: Plan Summer Programs" Microsystem in the Operations Manual has been updated. You can find the updated Operations Manual in Radius under "Business Documents". Based on the feedback of top franchisees and overall feedback from the recent survey of all franchisees, we continue to recommend that you lead the summer sales process by discussing the benefits of long-term membership.
Additionally, the Education Department will be releasing Summer Power Workout Plans for number sense, fractions, multiplication, problem solving, algebra readiness, and geometry readiness. These learning plans can be a great back-up solution for parents who are adamant about only initially committing to a shorter plan for the duration of the summer.  The Education Team will be releasing instructions regarding how to create shorter-term, focused programs covering these topics using current Mathnasium materials for parents who come in requesting that a student focus on a particular topic. The topics (or "Workout Plans") will be promoted in marketing materials as a way to generate parent interest, but you should request that all kids take an assessment to determine if they are ready for these topics.
The key to summer marketing is planning ahead and incorporating both acquisition and retention marketing efforts. Also included in the "Establish Programming: Plan Summer Programs"' microsystem in the Operations Manual are two new tools to help you plan, including:
Summer Marketing Tactics Timeline (add in your local summer start date to see when marketing activities are due)
Summer Marketing Budget Template(a recommended budget for the average Center is provided but customize with your own local expenses and review with your FBC for their feedback).
New Version of Download Depot: Introducing the Mathnasium Marketing Matrix
We are piloting a new Digital Asset Management tool that will eventually replace Download Depot (Download Depot will remain active and updated for now as well). The new "Transformations" campaign are additionally located on this tool called the Mathnasium Marketing Matrix. The new tool enables Marketing to track which assets are being used most so that more of those popular pieces can be created. It also makes it easier for you to search and find assets and create your own custom portal with your favorite assets saved. For more about how to use the tool, CLICK HERE to see the training video.
For all US centers: US centers will set up their own account by visiting mathnasiummarketingmatrix.com. As a US Franchisee, please use your centername@mathnasium.com email address to register. As a US Multi-Center Owner, you can use the email address for any of your centers to create your account. You'll be sent an email from noreply@cantoflight.com where you can create your own password.
For all Canadian centers: Canadian centers will have their own portal – an invitation to join the Canadian portal will be sent to Canadian centers today.
For all international centers: Your access to the Mathnasium Marketing Matrix will be coming soon.
If you would like to share files with vendors, please see the training video (referenced above) for how to share a link to the assets.
New Call Center is now Answering National Calls
You may soon encounter a "warm call transfer" to your Center's phone number from a call center agent when callers are transferred from phone numbers used in national advertising. Previously, an automated answer transferred callers to the relevant Centers based on the caller's area code, but we are testing a live answer now to see if we can improve the transfer rate to local Centers.
For instance, when a call comes in to a national phone number, an agent will answer and provide feedback to callers about a few basic program questions. Center-specific questions will be referred to a local Center Director. They will then help the caller locate a Center near them and will stay on the line as they transfer the call. If the call is received after your open hours, the call center will enter the lead through your microsite form, noting that the lead came in through the call center.
For any questions on these new tools, please contact support@mathnasium.com.
(End)