Hello everyone!
We are very excited to see so much enthusiasm around finding Larry's journey in Radius!
It looks like many of you have already found our "Easter egg" in the previous "Where's Larry" post on Matters to help everyone discover the Larry postcard and Education Activity residing in Radius.
We hope that the two images below can serve as helpful hints in finding the page in Radius that holds these fun items: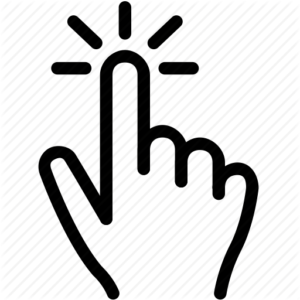 Click somewhere in this post to find the page in Radius with Larry's journey!
Get creative with the URL to find Larry's journey!
On his journey to D.C., Larry has truly enjoyed reading the success stories already sent over to him via the postcards in Radius! Here are a few inspiring quotes below from those who have already submitted their stories through Radius:
"… This is a fourth grade student who scored 50% on the level one check up and needed several of the NF PK's before we could start in on other PK's...So we opened our doors early before our wall art was up, the ikea furniture was still in boxes; but I brought myself and an instructor in early for two weeks of 'special' work with him. His grade is now up to a C+ in math, and he is gaining confidence everyday…"
– Mathnasium of Hyde Park
"…Finally, due to an accidental click on a jobs web site, I called an applicant in for an interview… Dan is so dedicated to this work, he moved into an apartment next door to the center…His passion for math and Mathnasium lead me to believe that he will one day own a center of his own…" 
– Mathnasium of Draper
Also, as a friendly reminder, the deadline for Convention registration and hotel reservations is quickly approaching on June 6, 2018. Please CLICK HERE to view our Convention Registration Tutorial video that provides step-by-step instructions on how to register yourself, your staff, and guests for Convention. You may be prompted to login to MU before you can view this video. If you have further questions about Convention, please CLICK HERE to download our Convention 2018 FAQ Guide.
Stay tuned for more information on Convention content and other event details this month!
(End)