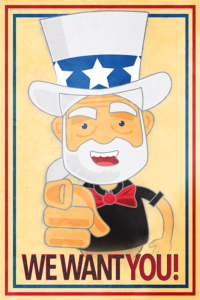 As you all know, the Convention registration and hotel reservation deadline has passed on this past Wednesday, June 6th. Congratulations on finishing this first step in coming to Convention!
The next step now is to prepare your travel logistics, and we are here to help with this.
DIRECTIONS:
The venue is centrally located to the three airports in the area – Reagan National Airport (DCA), Dulles International Airport (IAD), and Baltimore/Washington International Airport (BWI). Attendees can travel from their respective airport to the hotel by either shuttle service, taxi or sedan service, metro bus, or train. Please CLICK HERE for more transportation details from the airport to the hotel (specifically, open the "TRANSPORTATION" tab).
PARKING:
If driving in, please note that the hotel parking is "valet only" with a max daily rate of $52/vehicle.  It is not recommended to rent a car if you are not planning to leave the venue at all throughout the duration of the event. If you are going to leave the venue, most local attractions are within 5 miles to the hotel and can be accessed using UBER/Lyft, a cab service, or even by walking.
LOCAL AREA INFORMATION:
The Washington D.C. area is full of historical, dining, and entertainment options. For more information and planning for your visit, please check out the following links:
For nice places to eat, here are some local malls that have great shopping and dining options:
QUESTIONS:
We encourage you to explore the Omni Shoreham hotel site for more information! If you have further questions about Convention, please CLICK HERE to download our Convention 2018 FAQ Guide! Or, feel free to reach out to Mathnasium Support (support@mathnasium.com).
Stay tuned for future posts on more specific event details including meal information, attire, schedule-at-a-glance, and much more! And remember to continue sharing your success stories with Larry via our postcards in Radius!
(End)