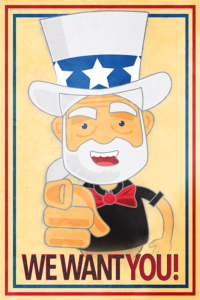 Last week, we discussed travel and local area information on Matters for Convention, so please feel free to refer to that post for more details. This week, we would like to provide more information about planning for your trip and answers to frequently asked questions.
But first, a Fun Fact about the Omni Shoreham Hotel! Did you know that the Omni Shoreham Hotel has hosted every inaugural ball since President Franklin D. Roosevelt? This venue has certainly become a Washington, D.C. legend in its own right.
TENTATIVE SCHEDULE:
Look for the launch of our Event App coming very soon! Detailed information on Breakouts, General Session, Vendor Expo, Special Events, and Event Schedule will be outlined in the app.
For now, please refer to the tentative event schedule below:
Sunday (July 22): Registration for all Franchisees (US and International) will begin earlier in the day on Sunday at 12:00pm ET. For US franchisees, the first official event will be the cocktail party on Sunday evening, no earlier than 7:00pm ET. International franchisees are tentatively scheduled to have a welcome session at 2:00pm ET, but should contact their FBCs for more details.
Monday (July 23) & Tuesday (July 24): Both Monday and Tuesday are full days, beginning at 8:00am ET each day with breakfast provided beforehand. On Monday night, there will be a dinner event for all attendees, and on Tuesday, Convention should end by 5:00pm ET.
MEALS:
IMPORTANT: Please note that we need an absolute final head count of Convention registrants and dinner attendees by Friday, June 29.
Throughout the event, food will be provided, as listed in the schedule below:
Sunday (July 22): We will be serving light hors d'oeuvres at our Sunday reception.
Monday (July 23): We will be providing breakfast, lunch, and dinner.
Tuesday (July 24): We will be providing breakfast and lunch only.
We will be providing a vegetarian option for each meal. For any dietary needs or concerns beyond this, please email Mathnasium Support (support@mathnasium.com).
If you would like to eat outside the venue, please reference last week's post on Matters for more information on local area dining options.
There are also outlets available at the hotel. Please refer to the Omni Shoreham Hotel's site for hotel dining options.
ATTIRE:
The majority of our event will be held indoors. It is recommended to bring a light sweater or jacket due to air conditioning. Please note that our Sunday evening reception will be hosted partially outdoors. As it will be humid outdoors on a Sunday evening in D.C., it is recommended to plan accordingly.
Sunday (Welcome Reception): Business Casual
Monday & Tuesday (Meetings, Breakouts, and General Sessions): Business Casual
Monday Night Dinner: Casual Elegant*
*Casual Elegant refers to the dressed-up version of casual attire. This can vary, depending on the extent an individual wants to dress up. For him, it could be a dark suit or a button down with trousers, made complete by a sportcoat. For her, a formal pants outfit, or a snazzy black dress complemented by an evening wrap or clutch bag. The difference between business casual and casual elegant lies in the level of personal adornment or "flair".
WEATHER:
The weather in Washington, D.C. is forecasted to be in the high 80s and low 90s during the day and the low 70s in the evening. It also tends to be humid during the month of July in D.C., so please plan accordingly.
LAPTOPS & WI-FI:
Please plan to bring laptops, tablets, and/or notepads for notetaking and retaining content. We will have a room dedicated to training opportunities specifically on the use of Radius, so a laptop (along with a charger) is strongly recommended. We will have Wi-Fi throughout the event's space.
QUESTIONS:
Any time that you would like more information about Convention, check out our "Convention" category under the "Categories" widget on the left-hand side of Matters!
As usual, please feel free to reach out to Mathnasium Support (support@mathnasium.com) if you have any questions!
(End)