Dear Mathnasium Family –
As a follow up to our previous notice on Matters, we are now able to give a better assessment on the impact of Hurricane Florence on our Mathnasium centers. In total, 19 centers were temporarily closed due to weather, evacuations, or precautions. We are relieved to announce that all center staff and families are safe and sound, and all impacted centers have re-opened as of today, September 24!
We will be working individually with franchisees to offer an appropriate level of help to ease their stress during this difficult time.
While our Mathnasium centers were somewhat fortunate to recover quickly, the communities most impacted are still in need of assistance. As we watch events like this one unfold, it is common that our franchisees look for a way to help.
With this in mind, we have re-opened our Mathnasium Helps Impacted Centers GoFundMe page. We will keep the fund open through October 31. Should you be moved to do so, you may make a donation by clicking on the image or link below: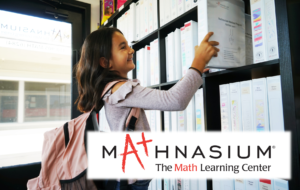 GoFundMe: Mathnasium Helps Impacted Centers
Mathnasium Home Office will add a matching contribution equal to 20% of the total amount collected at the end of the donation period.
We will coordinate with our field leadership and local franchisees to prioritize ways to disperse funds to impacted communities as needed.
Mathnasium Home Office