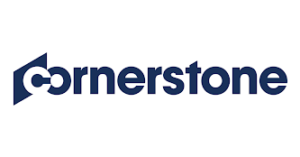 [1]
Monday, October 15th @ 5:45pm PT
We are happy to report that Cornerstone has resolved the issue on their end that was causing many of their clients, including us, to experience performance issues. As a result of these issues, many Mathnasium University users were unable to load certain pages in MU or even access the site.
Cornerstone's team monitored performance over the weekend and are continuing to work diligently to improve their processes to prevent further disruption.
If you do experience any performance issues with Mathnasium University, please report these issues to Mathnasium Support (support@mathnasium.com). They can thus coordinate with the MU Help team and the Cornerstone team to get this resolved.
—-
Friday, October 12th @ 1:57pm PT
As a follow-up to yesterday's post on Matters [2], we wanted to provide you with an update from Cornerstone.
Cornerstone has officially identified that the recent performance issues across their sites, including Mathnasium University, was due to a Microsoft patch that was rolled out last weekend. As a result, Mathnasium University users may have experienced issues the past few days with having pages load in MU or even accessing the MU site.
While Cornerstone has identified the cause of these performance issues, they have projected that they will be able to resolve these issues by end of day today, October 12th. Therefore, please note that you may experience intermittent slowness on Mathnasium University until end of day today.
We apologize for this inconvenience, and we will provide an update once Cornerstone has resolved the performance issues on their end.
(End)