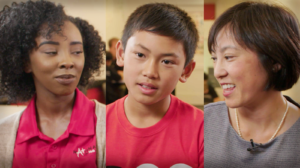 Dear Franchisees,
New marketing videos are now available for you to use in local social media marketing efforts.  The videos are testimonial in nature to utilize as success stories, told from the parent, student, and Instructor perspective to explain how Mathnasium produced results for that child.  
On the Marketing Matrix (US and Canada), you will find versions available in 30 seconds and 60 seconds, featuring a struggling student and an advanced/enrichment student. We recommend rotating both in your social media advertising.
If you have any questions please contact Support at support@mathnasium.com.
– The Marketing Department
(End)